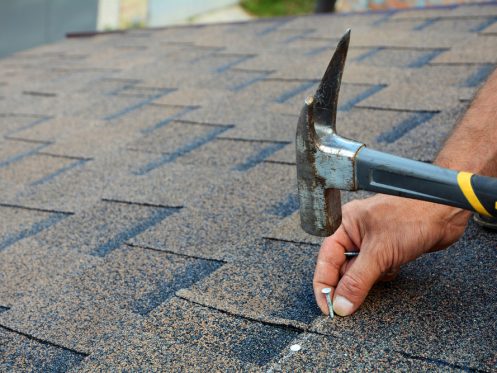 In today's Modern Age, everyone has an online resume. If a contractor has one, it should be easy to find. You can read it, but you should remember that it will be their "best face." Think of how children behave in front of their parents, which is when they're going to be on their best behavior. It's not until they leave the house that they become their true selves.
Even if the person you're considering has a resume, you should take the time to get his or her real story. Research that person and the company, especially if it's an expensive project. If it's a small job that needs to be done outside your home, you might be able to take a chance on the cheaper guy. But, if you're giving them access to your home and doling out a large amount of cash, you need to do some research. It doesn't take long, and it will keep you from dealing with a major headache.
Researching Different Roofing Contractors
Depending on how big or complicated the job is, you may need to hire any of the following contractors:
A general contractor who manages every part of the project (such as hiring and supervising subcontractors, getting building permits, and scheduling inspections).
A specialty contractor who installs specific products (such as cabinets and bathroom fixtures).
An architect who designs homes, addition, and major renovations (especially ones that require certain structural changes).
Some of the ways that you can find and research prospective contractors include:
Asking friends, neighbors, or colleagues if they can recommend a contractor.
Taking a look at the work the contractor has done.
Asking about the contractor's experience.
Looking at trustworthy sites that post ratings and reviews.
Finding out if people have had similar experiences (whether they're good or bad).
Checking the contractor's online reputation by searching for the company's name with related keywords (such as "scam," rip-off," or "complaint").
Finding out how long each contractor has been in business.
Looking at an established company with a record and reputation that you can check out.
Looking at their qualifications (such as licensing).
Many states (but not all) require contractors to be licensed and bonded. So, be sure to check with you local building department or consumer protection agency for more information about the licensing requirements in your area.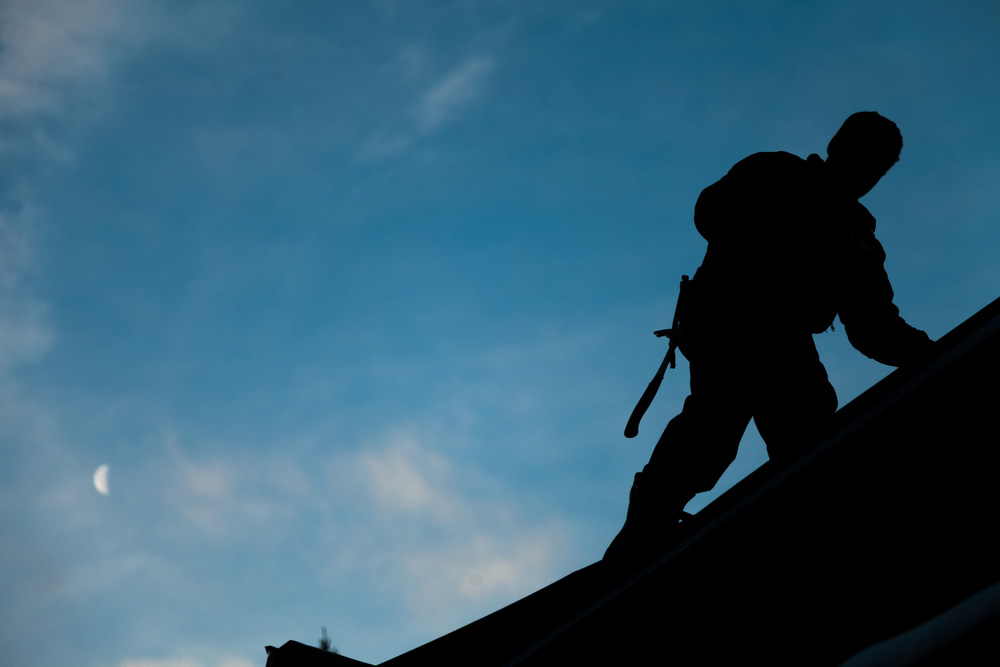 Before you Hire a Roofing Contractor
Once you have narrowed down your list of options, you should get written estimates from several different firms. But, you shouldn't automatically choose one with the cheapest offer. You should ask each one to explain their reasons for the price difference. You also want to ask them for a list of similar projects they have completed in the last year, so you can become more familiar with what they have worked on.
Most states and municipalities require permits for building projects, even if it's a simple job. You want to make sure that whoever you hire is familiar with the process in your county, city, or town. Any contractor should be able to give you the names, addresses, and phone numbers of at least three clients on which they have worked on projects similar to yours. Ask each of them when the contractor worked on the project, if they completed it on time, whether there were unexpected costs, and how satisfied they were when it was finished.
Every contractor should have the following insurance policies:
Personal liability.
Worker's compensation.
Property damage coverage.
Ask them to give you copies of all their insurance policies, and you want to make sure they're current. Otherwise, you could be held liable for any injuries or damages that have occurred while they're working on the project. You also want to ask them if they're planning to use subcontractors. If they are, make sure they have current insurance policies and licenses.
Understanding Your Payment Options
When it comes to making payments, you should keep the following tips in mind:
Don't Pay Cash — You can pay by check or credit card for smaller jobs, but many people will make financing arrangements for larger projects.
Try to Limit Your Down Payment — Some states have limits on how much contractors can ask for a down payment, so make sure you contact your state or local consumer agency for more information about the laws in your area.
Get a Written Contract — Even if your state doesn't require the contractor to make a written agreement, you should ask for one. It should also be clear and concise enough that both parties understand the scope of the agreement.
If you're looking for a roofer in Corpus Christi that can help you with any type of roof installation or repair, be sure to get in touch with Bayfront Roofing.