Bad weather can come without warning, and it can cause damage that may put you in dire need of a roof replacement. Your roof may also be approaching the end of its lifespan, so you're looking into getting a new one. Replacing your roof is one of the best things you can do for your home, but you most likely have a lot of questions about the process. No matter what your reasons are for a roof replacement, the entire process can seem overwhelming (especially if you have never had to replace your roof before).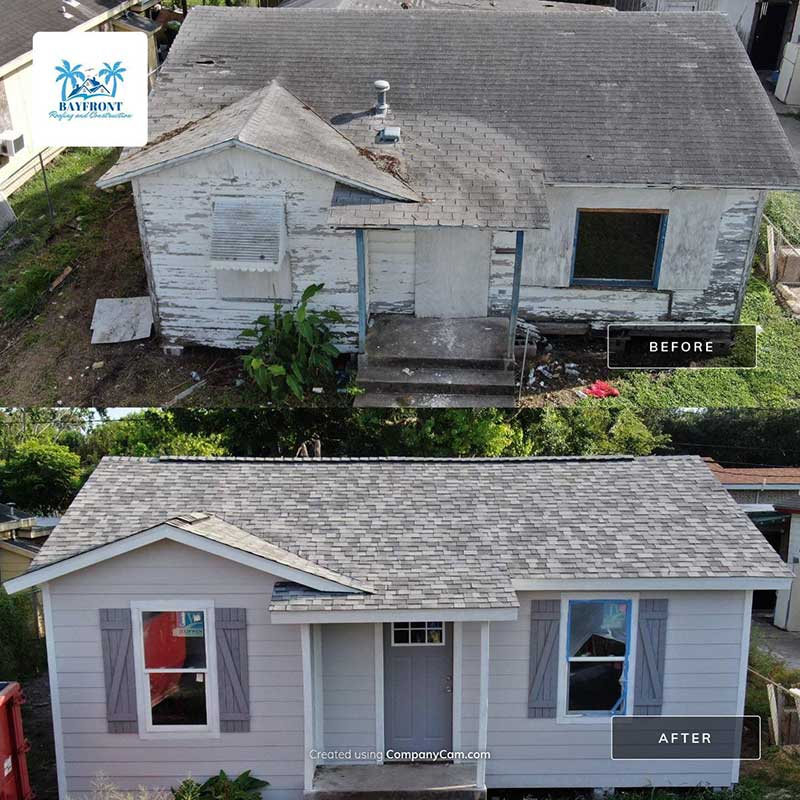 Here are some of the common questions people ask about getting a new roof.
How do I know if my roof needs to be replaced?
If your roof is made of asphalt shingles, here are some of the warning signs that you need a roof replacement:
Your roof is at least 20-25 years old.
Your roof shingles look curled, cracked, or blistered.
You see granules from your roof inside your gutters and downspouts.
You see missing shingles on your current roof.
You see obvious signs of water damage (such as leaks, mold, or mildew) because of a compromised roofing system.
Be sure to speak to a professional roofer for more information about additional warning signs.
How long do most roofing systems last?
If it has been properly installed and has been regularly maintained (which includes any needed repairs), an asphalt shingle roof should last 20-30 years. Metal roofs can last 30-70 years (depending on how well it has been installed and maintained), but weather conditions and other factors can also affect its lifespan. It's a good idea to have your roof inspected at least once a year, because it will make sure it stays in good shape. It can also help you to find and plan for any problems that may come up later on.
What are my choices when it comes to roofing materials?
While asphalt shingles have been popular for many years, there are other roofing options that can be beneficial to homeowners. You can choose from a number of options, which include the following:
Architectural asphalt shingles.
Luxury asphalt shingles.
Standing seam metal shingles.
Impact-resistant shingles.
Composition shingles.
Solar panels.
The best material for your roof replacement will meet your specific needs. Be sure to take the following factors into careful consideration:
Curb appeal.
Durability.
Maintenance needs.
Be sure to speak to a professional to help you find the right choice for your new roof.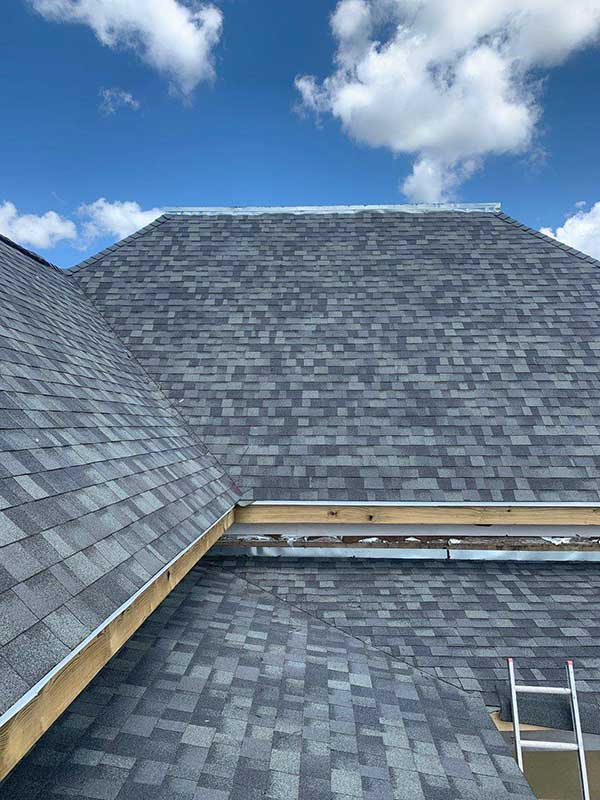 What type of warranty will my new roof come with?
A new roof will typically come with either a manufacturer's warranty, a workmanship warranty, or both. The terms of a manufacturer's warranty will depend on the material you have chosen for your new roof. Asphalt and metal roofs will come with a manufacturer's warranty, but cedar and shake roofs won't because they're made from natural materials. You also want to make sure the company you hire for your roof replacement includes at least a 10-year warranty on their labor (also referred to as a workmanship warranty).
Do I need to replace my roof if it's leaking?
The age of your current roof and the extent of the roof damage that caused it to leak in the first place will determine if you need a roof replacement.
How long will it take to get my new roof installed?
There are a number of factors that will determine how long it will take to install your new roof. Some of them can include but may not be limited to:
Weather conditions.
Your choice of roofing material.
The size of the crew.
The architectural details of your home.
How easy it is to access your roof.
The size of your home.
You will meet with the contractor before you schedule your roof installation, which is when you should ask for a timeline on the project.
Will my homeowner's insurance cover the cost of a roof replacement?
Homeowner's insurance policies will usually cover the cost of repairing roof damage, but not all insurance companies will cover the cost of a complete replacement. In most cases, the company will look at what caused the damage and determine if a roof replacement is absolutely necessary, but each company has its own policies. So, be sure to check with your insurance provider.
If you're looking for one of the best roofing companies in Corpus Christi to help you to install a new roof, be sure to get in touch with Bayfront Roofing.