Metal shakes are meant to look like real wood. But unlike their counterparts, they can last longer, weigh less, and are easier to install. With a style that looks like hand-split wood and a unique fastening system, Decra roofing is an amazing product. They don't require any special tools, which makes installation both quick and easy. And they come in two amazing colors.
The History of Decra as a Company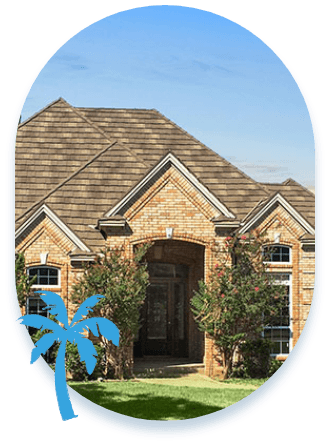 Decra has over 50 years of experience in both manufacturing and marketing stone-coated steel and metal shake roofing systems. All of its products are made in a state-of-the-art facility in Corona, California. And it has a system that has been successful since 1993. Not only is it committed to manufacturing quality products, but it also has a commitment to the safety of its employees, visitors, and vendors. Its standards go beyond all federal and state safety regulations, and it has a set of policies and procedures that are both detailed and company-specific. This includes instructions on how work is to be performed, continuous training for its employees, and a constant commitment to improving itself as a company.
The company started in New Zealand, and it's owned by Fletcher Building (which is one of the country's leading industrial companies that has been in existence since the early 1900s). It's the largest manufacturer of building materials in New Zealand, and it's one of the top distributors for residential and commercial construction materials that are made of the following:
Decra started manufacturing stone-coated steel in the late 1960's, when the company's CEO made a visit to Britain. He discovered the remarkable holding power of a stone-coated finish, which is when he envisioned a product that would combine the strength and durability of steel with the lasting protection of a stone coating that can be applied to the outer surface. He eventually realized that metal could be formed into any shape, which served as the basis for various metal roofing products (such as shakes, tiles, and shingles).
The stone coating was eventually replaced with an acrylic material, which has been proven to be much stronger. Using this technology has allowed Decra to build roofing products that can withstand the harshest of weather. And over the years, the company has made huge advancements in production and installation methods. It has also come up with a number of style and color options that can fit almost any type of home.
The Coastal Bend's Best Choice for Decra Roofing Products!
If you're thinking about installing a metal roof, Decra has some of the best products on the market. With a proven history and commitment to quality, Bayfront Roofing and Construction proudly offers Decra roofing materials to the residents of the Coastal Bend. We're one of the best roofers in Corpus Christi because we have an amazing team of people who have been trained to handle any type of roofing project.
If you want to know why we're your best choice for Decra roofing products in Coastal Bend, get in touch with us today!