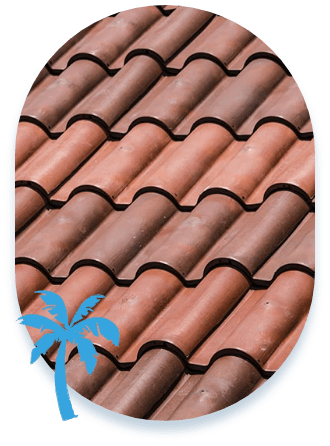 Whether it's hail, fire, or strong winds, a tile roof can take almost any kind of punishment. It's one of the oldest roofing systems, and it's still one of the most popular choices today. It can come in many shapes, sizes, and colors. By using Spanish tile on your roof, you can give your home a unique character. It's known for its simple, one-piece barrel design that can create a distinctive ripple pattern on your roof. It can also give your home that authentic old-European look. Spanish tiles are smooth on the surface, and they can come with a variety of custom textures.
The Benefits of a Spanish Tile Roof
A Spanish tile roof can have several different benefits. Some of them include:
It's environmentally friendly — Spanish tile is made with no chemical preservatives, which makes it completely recyclable.
It provides good ventilation and insulation — A Spanish tile roof can provide natural ventilation underneath, which will keep your home cooler in the summer. It can also provide good insulation, which will keep it warmer in the winter.
It's more resistant to weather — Not only is a Spanish tile roof durable, but it also has an outer shell that can shed water. This design makes Spanish tile more resistant to weather.
It can offer more versatility in terms of design — Spanish tile is very versatile, so it can match any type of architectural style.
A Spanish tile roof will make sure that you have one of the strongest and most weather-resistant homes available. The tiles are made of an incombustible material that's hard to break. And because of their low moisture absorption rate, they're better at keeping water from seeping into your home. That's why Spanish tile is one of the best roofing options on the market.
A Spanish tile roof can give your home a unique look that will complement any style. And because of its durability and resistance to weather, it can last for many years. It's one of the most attractive roofing options because it can not only give your home a classic look but can also provide a more modern aesthetic.
While Spanish tiles typically come in two pieces, you can find one-piece options as well. They're set on top of an underlayment that keeps moisture out of the area between your roof and tiles, and metal flashing is installed around skylights, valleys, or areas where your roof meets a vertical wall. This will give your roof some added protection from water.
Your Choice for Spanish Tile Roofers in Corpus Christi!
If you want to make sure that your Spanish tile roof installation is done right, Bayfront Roofing and Construction has a team of trained professionals that can help you. Our staff has been certified in all areas of roofing, so we can handle any type of project. Whether you want a new roof or are in need of repairs, we're one of your best choices for roofing contractors in Corpus Christi, TX.
If you're looking for one of the best choices for Spanish tile roofers in Corpus Christi, get in touch with us today!