Home Maintenance and Upkeep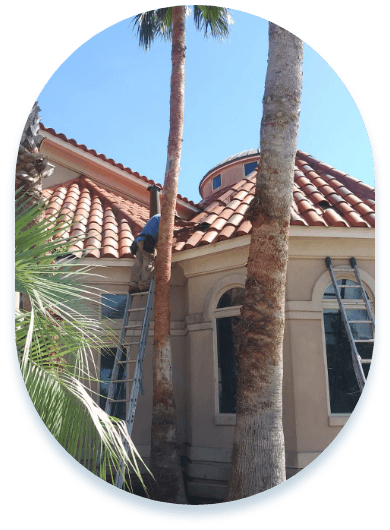 The South Texas sun and coastal saw salt and wind are brutal to all things here in the Coastal Bend. Most homeowners keep a watch on the paint of their home, many owners check the sealant and weatherstripping around doors and windows, however, almost no one climbs up on the roof and checks for signs of damage or need for regular maintenance on the roof. This is the single most important aspect of the home. The roof is your home's first line of defense against water intrusion into the home. The roof takes the brunt of all of the volatile weather we receive here on the gulf coast. The roof needs to be visually inspected and maintenance at least every two years.
We Look Up Close To Identify Any Issues Before They Become Larger Problems
Here at Bayfront Roofing and Construction, we specialize in providing this service to our past and future customers. Few roofing companies in our area provide this service. At Bayfront Roofing and Construction, we have trained professionals who visually inspect and do maintenance on your roof today. The small cost to have this done is nothing in comparison to having to pay $10,000 or more to replace a roof, if the roof is allowed to go without needed small repairs and maintenance. For $650 a Bayfront Roofing and Construction roofing specialist will go up on your roof and inspect your roof thoroughly, especially all the areas that we know tend to be areas of problem. We will seal all the protrusions, check for loose shingles and secure any minor problems that we find. Any large areas of concern will be photographed and presented to the customer with an estimate for a repair.