Corpus Christi's First Choice Small Roof Repair Company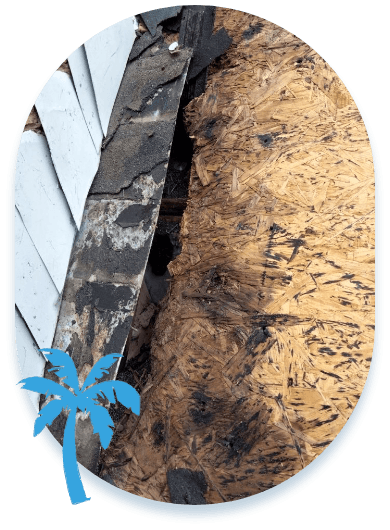 Have a storeroom roof, shed roof, barn roof, lean-to roof, tool shed roof, or well house roof? Whatever you call that little building in the backyard. They sometimes need their roof redone or repaired also. Have you called around and found that no one will help you because "it's just not worth our time." Well, you will never hear that from Bayfront Roofing and Construction. Every customer is important to our team, rather you need your mansion on the hill rebuilt or your dog house roof patched. We will be happy to help and we promise you will get the same care and service.
Helpful Signs Your Roof Needs Repairs:

New and unexplained water stains on your ceiling
Increasing condensation on your interior windows
Visible algae and mold growth on your roof

Water dripping from the ceiling
Missing or damaged roof shingles
Moisture build-up or mold in your attic
We Are Here to Help! Call For Your Free Estimate Now!