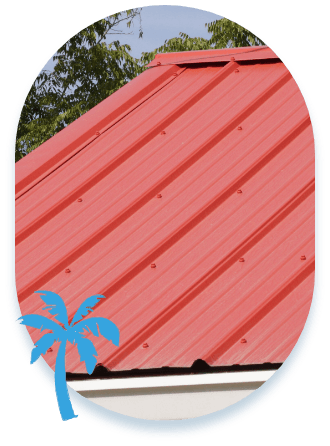 An R-Panel roof is a low-maintenance and durable solution that can be retrofitted over your existing shingles, which can eliminate the time and expense of removal and disposal. It makes R-Panel a more economical alternative to standard roofing, and there are a number of designs and colors from which you can choose. It's commonly used in commercial applications, but it can also work well on residential properties. It's made out of high-tensile steel, which is treated with an aluminum-zinc coating and a primer. Then, it's coated with an enamel that increases its durability and resistance to rust.
The Benefits of an R-Panel Metal Roof
When people think of roofing, they often see wood or asphalt shingles. But some people are turning to steel instead. It has grown in popularity with each passing year, but not everyone is aware of the benefits that steel offers to homeowners. R-Panel has been gaining traction in the marketplace because of its versatility. Not only has it become a popular option for roofing, but it can also be used for wall partitions and even liner panels. R-Panel metal can be installed over your existing shingles, which can save you both time and money. Not to mention, the elimination of waste that can come from roof removal and disposal.
R-Panel can come in a number of different colors and finishes, and it's extremely durable. Not only is it affordable, but it's also more resistant to fire, wind, and hail. An R-Panel metal roof can last a long time, and it's very affordable. You'll also save on energy costs, which can be an advantage. It's made out of a type of corrugated steel, which is where it gets its strength. The steel is galvanized to prevent corrosion, and you can find a variety of paint finishes.
R-Panel metal has fasteners that can be attached to an open frame roof, a solid substrate, or on top of an existing shingle roof. Like many other types of metal roofing, it can be a reliable option that can last a long time, requiring very little maintenance. R-Panel is fully customizable, so it can fit almost any type of style. You'll also get a roofing system with a Class A Fire Rating, which will give you more protection from flames and many other natural disasters.
Metal Roofing Definitely Has Some Advantages
R panel is a great alternative to traditional roofing. It's a durable option that requires very little maintenance and is mostly installed over existing shingles. This saves time, labor, and disposal costs, which makes it more economical. You can find R-panels both with and without a Purlin-Bearing Return (PBR). Both will have the same characteristics (such as having the same 36-inch coverage), but they also have their differences.
R panels aren't as expensive as corrugated metal and standing seam panels, so using them for your roof replacement will be less costly than other types of metal. There are some other advantages to R panel metal roofing, which include the following:
Energy Efficiency — R panels have a highly reflective surface that keeps solar radiation from affecting your home, which can reduce your cooling costs by 10-25 percent.
Great Life Expectancy — Investing in R panel metal roofing for your home will pay off, even for years after you purchased the materials and performed the installation. This is because it has a great life expectancy. You can expect R panels to last 40-70 years before they need to be replaced.
Little to No Maintenance — Aside from having to clean leaves falling from trees above your house, R panels don't require a lot of maintenance. But, even leaves tend to slide off the roof and onto the ground.
Aesthetic Designer Colors — Not only are R panels efficient and great to work with, but they're also aesthetically pleasing. You can find them in a variety of colors, so you can also think about how they'll look.
Outstanding Durability —R panels can last 40-70 years, because they can't get easily damaged by exterior elements (such as the wind and rain).
R panels use fasteners that penetrate them. Every tune that happens, it creates a potential leak point. There are also visible screw heads throughout the panels after they have been installed. The benefit of this "exposed fastener" system is that it makes the installation much faster and a lot simpler compared to a concealed fastener system. That's why the installation cost for R panel metal roofing tends to be less than the cost of standing seam metal roofing.
R panel is a great choice if you're looking for a low-cost, sturdy metal roof. It's a versatile option that comes in a variety of designs. They can even be used in metal siding applications. Because the installation is faster and simpler than a concealed panel (such as in a standing seam), contractors will often charge less to install it. R panel can be installed on most roofs, but it requires a pitch of at least 3:12. If your pitch is lower than that, you should consider using a deeper exposed fastener panel (such as a Western Rib or standing seam).
Expert R-Panel Roof Installations for Residents of the Coastal Bend!
If you're thinking about using R-Panel for your next roof upgrade, you want to hire an experienced professional who can do the job right. And Bayfront Roofing and Construction has a team of experts who can help. Our staff has been trained and certified in all areas of roofing, so we can handle any kind of project. Whether you want to install a new roof or repair your old one, we're your choice for roofers in Corpus Christi. If you want to work with a company that's experienced in R-Panel roof installations, get in touch with us today!
If you're looking for one of the best roofers in Corpus Christi, be sure to get in touch with Bayfront Roofing. We would be happy to speak with you about your specific needs.