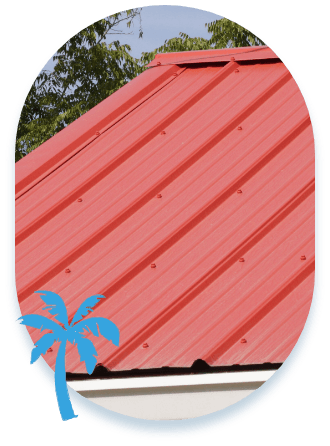 An R-Panel roof is a low-maintenance and durable solution that can be retrofitted over your existing shingles, which can eliminate the time and expense of removal and disposal. It makes R-Panel a more economical alternative to standard roofing, and there are a number of designs and colors from which you can choose. It's commonly used in commercial applications, but it can also work well on residential properties. It's made out of high-tensile steel, which is treated with an aluminum-zinc coating and a primer. Then, it's coated with an enamel that increases its durability and resistance to rust.
The Benefits of an R-Panel Metal Roof
When people think of roofing, they often see wood or asphalt shingles. But some people are turning to steel instead. It has grown in popularity with each passing year, but not everyone is aware of the benefits that steel offers to homeowners. R-Panel has been gaining traction in the marketplace because of its versatility. Not only has it become a popular option for roofing, but it can also be used for wall partitions and even liner panels. R-Panel metal can be installed over your existing shingles, which can save you both time and money. Not to mention, the elimination of waste that can come from roof removal and disposal.
R-Panel can come in a number of different colors and finishes, and it's extremely durable. Not only is it affordable, but it's also more resistant to fire, wind, and hail. An R-Panel metal roof can last a long time, and it's very affordable. You'll also save on energy costs, which can be an advantage. It's made out of a type of corrugated steel, which is where it gets its strength. The steel is galvanized to prevent corrosion, and you can find a variety of paint finishes.
R-Panel metal has fasteners that can be attached to an open frame roof, a solid substrate, or on top of an existing shingle roof. Like many other types of metal roofing, it can be a reliable option that can last a long time, requiring very little maintenance. R-Panel is fully customizable, so it can fit almost any type of style. You'll also get a roofing system with a Class A Fire Rating, which will give you more protection from flames and many other natural disasters.
Experts ing R-Panel Roof Installations for Residents of the Coastal Bend!
If you're thinking about using R-Panel for your next roof upgrade, you want to hire an experienced professional who can do the job right. And Bayfront Roofing and Construction has a team of experts who can help. Our staff has been trained and certified in all areas of roofing, so we can handle any kind of project. Whether you want to install a new roof or repair your old one, we're your choice for roofers in Corpus Christi. If you want to work with a company that's experienced in R-Panel roof installations, get in touch with us today!