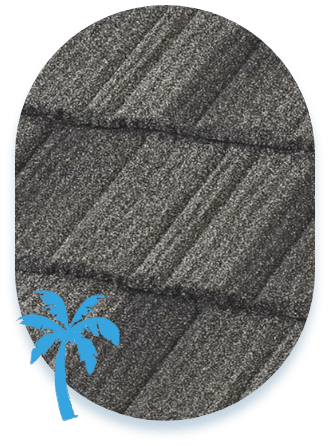 While it's one of the most recommended roofing solutions, stone-coated steel isn't the most common. But if you want to know if a stone-coated steel roofing system is right for your home, you should take a look at its pros and cons. Contrary to what most people believe (which is that it has a bare-metal appearance), steel roofing can look like regular shingles but with the added durability and strength of the metal. It can come in both 24 or 26-gauge rolled steel sheets that have been treated with a special coating to prevent rust. It has also been finished with a layer of stone that permanently attaches to the surface.
The Advantages of Stone-Coated Steel
Stone-coated steel can come with several advantages, which can include but may not be limited to:
Longevity — Metal roofs have an average lifespan of 40-70 years, so they can last longer compared to asphalt shingles that require a replacement every 20 years. And because steel can handle a lot more punishment than more traditional roofing materials, it's good for the long-term value of your home.
Durability — A stone-coated steel roof can handle strong winds, heavy rain or hail, and many other types of bad weather. It's also lighter than concrete or clay tiles, which can be an advantage if you're concerned about your home's support structure.
Low Maintenance — Most roofing materials need to be inspected on a regular basis, but a stone-coated steel roof requires very little maintenance. It creates a thick shield around your home, which keeps it protected from bad weather conditions. It also eliminates most of the costs that are associated with the repair and maintenance of traditional roofing.
Beauty and Versatility — Stone-coated steel can come in a number of colors, textures, and designs that can be added to any type of home. So not only will you feel good about your roof's structural integrity, but you'll also be happy with its appearance.
Energy Efficiency — Many people believe that a metal roof will get too hot in the summer and bring heat into their homes, but it actually reflects heat from the sun instead of absorbing it like asphalt. A stone-coated steel roof will lower your energy costs by keeping your home cool in the summer, and it will keep it protected from ultraviolet rays.
Be sure to speak to a roofing professional for more information on stone-coated steel roofing and what it can offer.
Qualified Roofing Specialists for the Installation and Repair of Stone-Coated Steel!
If you're thinking about installing a stone-coated steel roof, Bayfront Roofing and Construction has a team of people who can help you. We have a trained staff that has been certified in all areas of roofing, and they can handle any type of stone-coated steel roof installation or repair at a price that you can afford. That's what makes us one of the best roofers in Corpus Christi.
If you've been looking for a qualified roofer in the Coastal Bend, get in touch with us today!