Metal shake roofing has several advantages over standard wood shake, even though it's meant to look like the real thing. It does, however, have several advantages. Metal shake lasts longer, weighs less, and is easier to install. They're built to be tough, and they have a better fire rating than standard wood shake. They can give your home a classic appearance in a more practical way, and Boral Steel is one of the top manufacturers for these types of products. It's committed to developing quality building materials that offer a good combination of durability and aesthetics, and its design makes installation simple.
The Benefits of Boral Steel Products

Boral Steel wants to help builders to grow their businesses by offering quality products in a broad range of categories. Some of these include:

Brick
Stone veneer
Roofing
Siding

Heavy materials
Windows
Shutters
Trim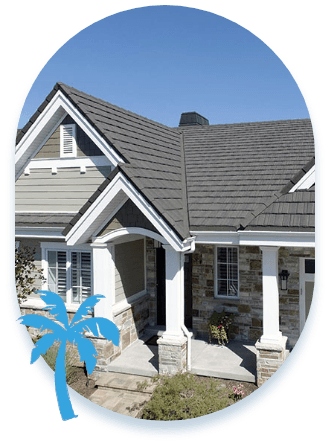 Boral Steel is a company with a strong international presence, so it can offer its construction products and materials to many people around the world. It has a team of scientists and engineers that's exploring new concepts in polymer chemistry and composite design, along with other ways that can improve the performance and durability of its products. It also looks at new market trends and construction methods, so it can develop products and technologies that will cater to the industry's needs. This includes current product demand as well as future projections.
Boral Steel wants to lead innovation in the industry, and it wants to change the way construction products are manufactured. Its roofing products are not only built to last but can also give your home an added curb appeal. That's why Bayfront Roofing and Construction is proud to offer this manufacturer to our clients. Metal shakes are more durable, resistant to fire, and can last longer than many other roofing products, which is why they could be the right solution for your home.
If your home has already been fitted with a shingle roof, metal shakes can be installed over them. So, there's no need to spend money on roof removal. You want your next roof upgrade to be a solid investment that can add to the long-term value of your home, which is why Boral Steel could be a practical solution. It combines the toughness of metal with the look of natural wood, so you can have that great classical feel without worrying about the common issues that come with standard wood shakes.
A Quality Provider of Boral Steel Roofing Products in the Coastal Bend!
If you're looking for one of the best providers of Boral Steel roofing products in the Coastal Bend, Bayfront Roofing and Construction is here to help. We have a team of experts who have been trained and certified in all areas of roofing, so we can handle any project. So whether you need a new roof or want to repair the one you already have, Bayfront Roofing and Construction will always have you covered.
If you want more information about the benefits of Boral Steel and how it can add to the long-term value of your home, feel free to reach out to us. We would be happy to speak with you!