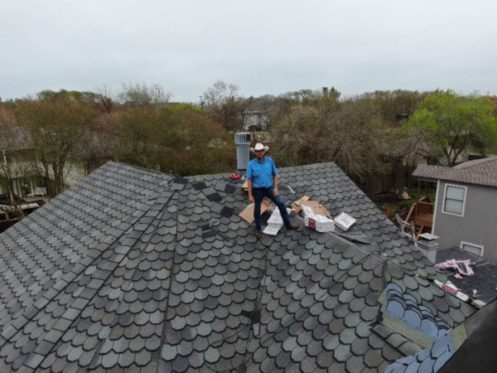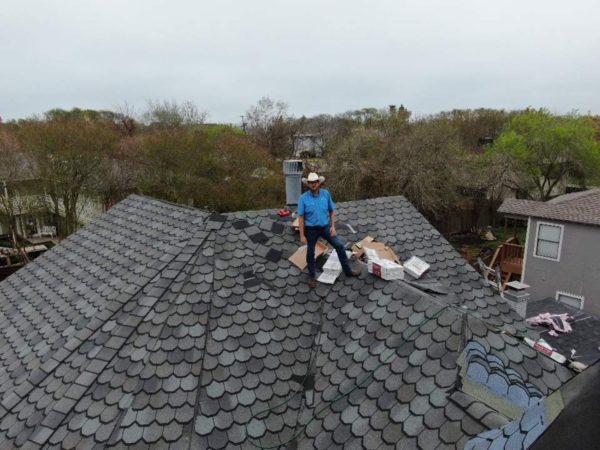 The roof is the most important part of your home. It protects you from the elements, and it's also the first thing that people see when they come to visit. However, many people neglect their roof for various reasons, such as being too busy with work or other life priorities. If you're in this situation, it might be time to get a repair, or a new roof installed before it gets too expensive to fix.
If you notice a leak in your roof, take the following steps to prevent further damage. We can help assess the situation and advise accordingly. Read on for more information on how to take care of a leaking roof.
1. Protect Your Belongings
When you notice a roof leak, your immediate concern should be protecting your belongings from damage. If the leak is over furniture, clothes, or bedding, it's time to clear the area. Protecting your home from water damage is important because it can ruin many of your valuables. You want to avoid developing mildew and musty smells from a leak. Make sure whatever you can push out of the way of a leak is done as soon as possible. At Bayfront Roofing and Construction, we have a certified team that can assess the situation and provide a solution.
2. Contain the Water
If your roof leaks, try to contain water as much as possible. Use garbage cans, buckets, towels, and anything else. This will prevent damage to your home's walls and ceiling, reducing the impact of water damage. Wet floors are aesthetically displeasing and can cause enormous damage to the house. You will need a few containers to prevent an overflow and switch them out regularly.
3. Relieve Water Pressure
A saggy bulge in your ceiling is a sign of leakage. To relieve the water build-up, you could poke a hole in the area where the ceiling is sagging. Failure to relieve the water pressure could cause some additional damage to your ceiling. To get rid of it, use a screwdriver to make a hole and use a bucket to catch the water. Then, call a professional to assess and fix the problem.
4. Tarp the Roof
If your roof is leaking and you can't get it fixed immediately, a tarp could be the next best option for you. Cover the leaking spot with a tarp when it is safe to climb the roof. It's important to start where the leak is coming from so that you can get the situation under control at its source. Try to use a thick tarp that extends outside the problem area. The goal is to prevent water from going underneath the tarp by tucking it under any rooftop peaks that are too far away. That way, the area is completely covered until you can get your roof fixed.
5. Contact a Professional Roofing Company
Homeowners can sometimes take on home improvement projects without considering the long-term consequences. Other things that people may not think about are hidden damages that can accumulate over time. It's best to call a professional before taking on the task of repairing a leaking roof yourself. It might seem easy, but it requires professionals with the skills and knowledge to fix your roof properly.
By putting off the repair now, you will inevitably have to spend more money and time in the future. Our professional roofers repair damaged roof areas, assess other spots on your roof, and perform additional reconstruction work if necessary.
6. Continue Regular Roof Maintenance
Fixing the roof and getting things back to normal isn't enough. Maintaining a roof is a full-time job, and leak prevention will save you money in the long run. The roof is exposed to harsh outside elements and takes a lot of wear and tear. You need to perform regular, preventative maintenance. Weather conditions like rain, hail, and snow can weaken the roof over time. To ensure your roof is in top shape, schedule regular maintenance inspections each year.
About Us
Whether your need a roof inspection, repair, or replacement in Corpus Christi, TX, we can help. Our roof installers have the experience to get the job done to your satisfaction. Bayfront Roofing and Construction provides residential and commercial roofing services. In addition, our skilled professionals can install patio covers, concrete tile, Spanish tile, and more.
Contact Bayfront Roofing and Construction today for more information about our services.