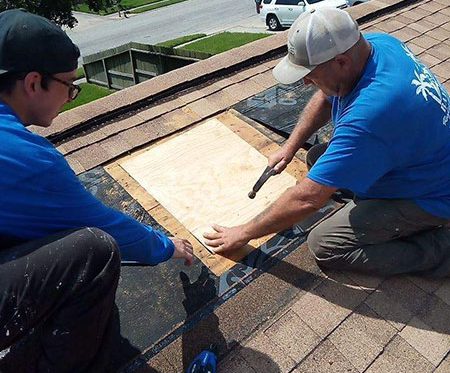 When you own a home, even keeping up with interior maintenance can feel like a full-time job. So when you add all of the exterior elements (such as your siding, your lawn, and even your roof), it's easy to put it off. You might have a small leak or a smell in your attic, and you might be tempted to put it off so you can concentrate on other things you have to do around the house. You might also think that you can put off roof repairs, but doing so won't make the problem go away. In fact, it will get worse. Not to mention, a lot more expensive.
Reasons Why You Should Never Put Off Roof Repairs
Here are some of the reasons why you should never put off roof repair work:
Leaks — You might notice a small leak in your ceiling, or you might see a blemish on your roof. They can be easy to ignore, but they shouldn't be. Leaks will expand over time, which will allow more water to get into your home. So once you notice a leak, you need to take care of it as soon as possible.
Higher Energy Costs — Neglecting any roof repair work will lead to higher energy costs. Any holes in your roof will allow cool air from your A/C to go out in the summer, and the hot air from your heater will be let out in the winter. This will result in higher energy costs than what you would normally pay if your roof wasn't damaged.
Mold — Roof neglect can give mold plenty of opportunities to grow inside your home. It can be dangerous for anyone inside your home because once it has set in, and it can be expensive to get rid of. That's why you need to address these issues as soon as possible. Check your gutters, roof, and insulation for leaks and clogs on a regular basis, because it will go a long way toward the prevention of mold.
Pests — Neglecting roof repairs can leave your home at further risk from pest infestations. If your roof has holes that are large enough, rodents and insects can move through your roof to find shelter. And it's even possible that a whole family of animals could end up living inside your roofing system over time.
Serious Water Damage — Neglecting leaks and other roof-related issues can cause your ceiling to sag, and mold growth can make you and your family sick. This can lead to repairs that will be three times more expensive than repairing a small leak. You'll have to leave your home while repairs are being made, and there's no guarantee that all of the molds will be eliminated.
Risk to Your Family — Roof issues will get worse over time, and they can eventually lead to a collapse. While it may sound extreme, it does happen — especially during winter weather conditions. Keep you and your family safe by taking care of these issues as soon as possible.
Reduced Property Value — You may want to sell your home someday, which is why you want to keep your roof maintained. If it needs a lot of repairs when you're ready to put it on the market, you'll be less likely to convince someone to buy it. And even if you make these repairs before you list them, the evidence of neglect will be obvious to potential buyers. They'll be more interested in buying a home with a roof that has been kept up on a regular basis.
Expensive Repairs — It's not expensive to fix a leak or remove a small amount of mold. But if you have to replace your entire roof or gutter system because of neglect, you'll be spending a lot more than if you had taken care of it at the first sign. The longer you wait to take care of roofing issues, the more expensive it will be to repair them.
Be sure to speak to a roofing professional for more information.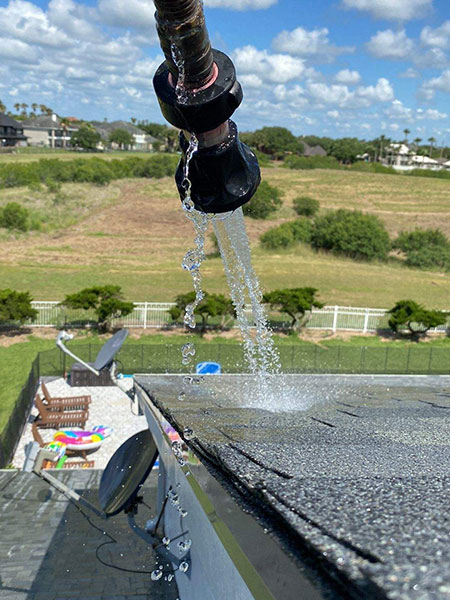 Professional Roof Repair Services for Residents of the Corpus Christi Area!
If you're looking for one of the best choices for roof repair services in the Coastal Bend, Bayfront Roofing and Construction has you covered. We have a team of qualified people who can diagnose and repair any roofing issue, and we'll always make sure that everything is safe before we finish. All of our work meets Texas windstorm certification requirements, so you can be sure to have a roof that will handle the crazy weather of the Coastal Bend.
If you want to find out why we're one of the best roofers in Corpus Christi, get in touch with us today!