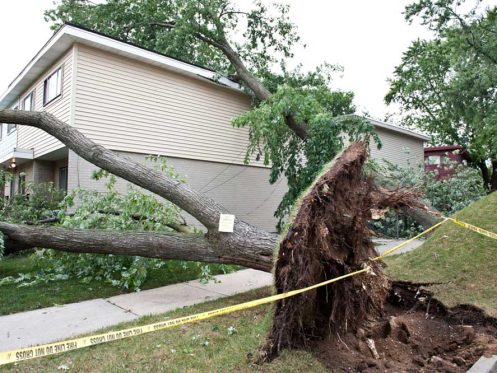 Hurricane season starts on June 1 and continues until November 30, but tropical storms and hurricanes aren't bound by the calendar. The National Oceanic and Atmospheric Administration (NOAA) says that named storms have formed throughout the entire year (even in winter), and they don't just affect coastal areas. That's why preparing for hurricane season is a year-round activity.
Here are some things you should do on a quarter-by quarter basis to prepare your roof for hurricane season.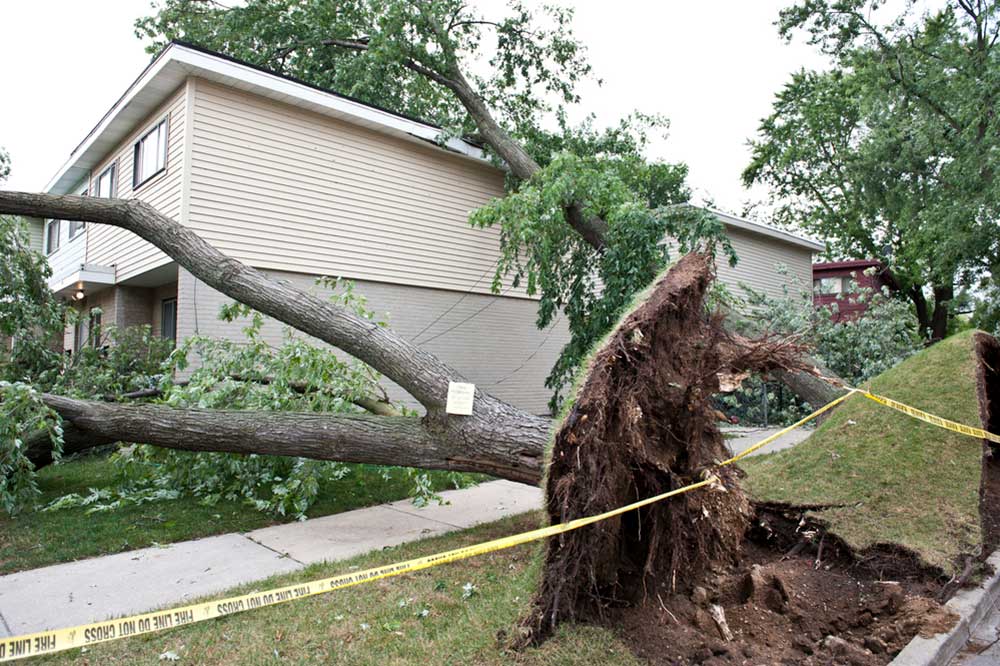 The First Quarter (January, February, and March)
It's rare to get a hurricane or tropical storm in the first three months of the year, which is why it's such a great time to prepare for hurricane season. Take the time to complete these two tasks while the tropics are relatively quiet:
Insurance Review — Insurance companies adjust their policy terms on an annual basis. A lot of the changes are minor, but others could have a major financial impact. Rates can also change without warning. Because of the recent spike in real estate prices, a lot of homes and commercial properties are worth more. So, this might be the time to think about increasing your policy limits.
Roofer Review — Most communities around the country have a lot of roofing companies working in their area, so the industry is massive. But not all roofing contractors are created equal. Doing a Google search will most likely give you a large number of choices, but make sure you check their ratings with the Better Business Bureau. You also want to check their ratings on Google and Facebook.
Be sure to speak to a professional for more information.
The Second Quarter (April, May, and June)
Hurricane season starts in the second quarter of the year, which makes it the perfect time to perform the following tasks:
Schedule a Roof Inspection — Certified inspectors have been trained to evaluate the condition of a roof. They will check to see if adhesives and nails are still secure, if shingles or tiles are in good condition, and if there are any signs of damage or decay. Manufacturers often require inspections to keep the warranty valid, and doing one before hurricane season can give you assurances that the roof is in good condition before a storm hits.
Purchase Hurricane Supplies — Put together a hurricane kit that includes batteries, flashlights, generators, and cordless drills. Coastal areas often schedule tax-free weeks on hurricane supplies to encourage residents and businesses to prepare early. You should also think about buying several tarps that act as temporary fixes if your roof leaks during or after a storm.
Be sure to speak to a professional for more advice on what you should do before the start of hurricane season.
The Third Quarter (July, August, and September)
Warm water in the Atlantic Ocean, the Gulf of Mexico, and the Caribbean creates the perfect environment for hurricanes and tropical storms to form. In fact, the month of September has historically produced more named storms in the Atlantic Basin. Strong winds can easily snap limbs from overgrown trees and turn them into projectiles. That's why you want to trim your trees, especially if they're near a structure. You also want to clean your gutters so the drainage system isn't being affected by leaves, twigs, and other forms of debris.
The Fourth Quarter (October, November, and December)
Summer-like storms can still occur in the month of October. But by November, temperatures start to become milder. So, intense storms aren't as frequent. That's why the fourth quarter is a great time to complete these final tasks before the end of the year:
Schedule a Roof Inspection — It's important to document a roof inspection after the hurricane season is over, as well as to repair any damage that may have occurred in the last six months. This is especially important in areas that had a direct hit or close call from a hurricane or tropical storm.
Schedule a Roof Cleaning — Mold and mildew can grow on almost any kind of roof in every type of climate. Aside from leaving dark stains, mold can destroy seals and cause materials to decay more quickly. Roof cleaning companies should never use pressure washers. They should always use a soft-washing technique with biodegradable surface cleaners.
If you're ready to start planning for hurricane season and are looking for a roofer in Corpus Christi to help you prepare for a coming storm, be sure to reach out to Bayfront Roofing. We have a team of professionals who would be happy to speak with you about your specific needs!