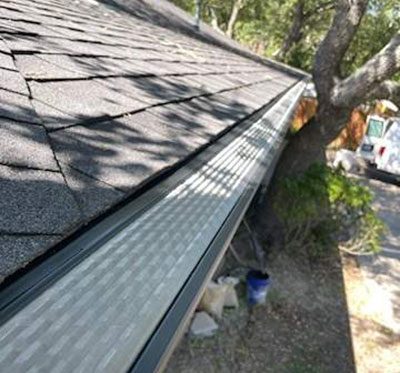 The roof is one of the most important parts of your home. Not only does it protect your home from outside elements, but it also insulates it from hot and cold air. That's why proper roof maintenance is extremely important — especially if you want it to do its job over the long term. Trees, moisture, and weather changes can lead to issues that may be expensive to repair, which is why taking preventative measures to address them, in the beginning, is always a good idea.
Important Roof Maintenance Trips
Depending on the material, roofs can last 20-30 years from the time it was installed. But if you want to get the most out of its lifespan, you'll have to perform regular maintenance and inspections. It will allow you to catch problems before they get worse, which can save you money in the long run. Here are some roof maintenance tips that can help you to maximize its performance:
Inspect your roof for rust — Depending on the material, your roof may be susceptible to rust. This can be an issue for metal roofs, but it can be easily removed with proper care and cleanup. Replace any screws that have been rusted, and you can scrub off the rust with a wire brush.
Replace any damaged shingles — Damaged shingles can cause your roof to leak, so you need to get them repaired or replaced at the first sign of trouble. Shingle replacements or any other types of roof repairs need to be done as soon as possible because it can keep you from spending a lot more later on.
Inspect your flashing — Your roof flashing keeps water from seeping through because it seals any cracks or bends, and the most common place to find it is around your chimney. That's why you need to check it every time you do a roof inspection. Make sure that no gaps have been formed and that it hasn't rusted. If you notice any of these signs, you need to get them repaired as soon as possible.
Perform regular roof cleaning — Your roof needs to be cleaned, just like any other part of your home. Moss, algae, and debris can not only make your roof look terrible but can also impact its quality. Not cleaning it on a regular basis can eventually lead to rot. But for safety reasons, it's better to hire a professional than to do it yourself.
Trim any tall trees — Tall trees with large branches can become a problem on a windy day or during a major storm, which is why you want to trim any large branches that get too close to your roof. Not only can they damage your roof, but they can also be detrimental to your home's overall structure.
Inspect your roof after a storm — Hail, strong winds, and heavy rainfall can damage your roof. So if your area has been hit with a major storm, you need to inspect it as soon as possible. Check your gutters and windowsills to see if they have been bent out of shape because if they have been damaged, it's likely that your roof has been affected as well. Look for any shingles or pieces of asphalt that might be lying on the ground, and check your roof for any shingles that came loose or showed signs of damage.
While there are many things around your home that you can do yourself, roof repairs aren't one of them. So if you find anything that could be a sign of damage, you need to contact a roofing professional as soon as possible. If you find any leaks or bubbles in your ceiling or walls, it could also be a sign of roof damage. Be sure to speak to a roofing professional for more information.
Qualified Roofers in Corpus Christi!
If you're looking for one of the most qualified roofers in Corpus Christi, Bayfront Roofing and Construction is here to help. Our team has years of combined experience in many areas of roofing — from repairs and maintenance to even roof replacements. Not only can we perform a thorough inspection of your roof, but we can also fix any issues before they don't get worse. Our staff is always there to help you. So if you have any issues with your roof, you can count on Bayfront Roofing and Construction to get the job done right.
If you're looking for one of the best roofers in Coastal Bend, get in touch with us today!